Are you planning a trip to Malaysia? Here is everything you need to know!
If you are a travelling lover and even if not, Malaysia will be there in your bucket list! And why won't, with its jaw-dropping beauty, picturesque nature and rich culture attract millions of people to this incredible country.
Malaysia is a dream destination of many across the world. This land has everything to offer its beloved travellers, from gorgeous beaches for getting your self-tan to incredible towns, and a touch of modernity! Its mesmerizing beauty and mouth-watering Cuisine is something you should try at least once in a life. You may be a solo traveller, or want to make lifelong memories with your family or friends or want to have a fun bachelors trip with your buddies, Malaysia is a top holiday destination!
We might be aware of a few top attractions in Malaysia, but there are always a few less cherished but most amazing destinations. There are uncountable best places to visit in Malaysia, but the best places remain unexplored.
We don't want this to happen with our readers so, here is the list of top places to visit in Malaysia, you should never miss on! This guide will be the best thing to make most of your trip to Malaysia.
Go through the list and make sure you enjoy everything Malaysia has for you!
#1. Kuala Lumpur
You are most probably to land in Kuala Lumpur, this capital city of Malaysia has incredible cultural diversity worth witnessing. Unlike other cities of Asia, it has a unique touch of culture and modernity. This city will be the best start of your journey towards exploring Malaysia.
How can you miss on the breathtaking, astonishing Petronas Towers, or a Golden Triangle when you are in Malaysia. From thrilling adventures to shopping Kuala Lampur is a phenomenal city! Its time to taste the best staple Cuisine of Malaysia you always heard of!
Things To Do In Kuala Lumpur On Traveller Visits And Local Insights
Petronas Twin Towers
Batu Caves
Menara Kuala Lumpur
Bukit Bintang
Dataran Merdeka
Central Market Kuala Lumpur
Chinatown
Resorts World Genting
Kuala Lumpur City Centre
KLCC Park
#2. Langkawi
One of the most crowded Islands of Thailand, in the northwest of Malaysia; Langkawi attracts the enormous numbers of tourists with its uncomparable tourist attractions like Indoor Aquarium where you can explore unseen and rare aquatic animals.
The Cable Car is something that will give you goosebumps as well as an extraordinary lifelong experience. Imagine witnessing the elegance of Langkawi from the top! A breathtaking view from the Sky bridge and water sports on the beaches is something you cannot afford to miss.
Apart from an expensive beer, everything else is perfect in Langkawi. Langkawi is an ideal combination of beautiful beaches, mangroves, mountains and exceptional beauty.
Things To Do In Langkawi On Traveller Visits And Local Insights
Langkawi Skybridge cable car
Pantai Cenang
Tanjung Rhu Beach
Oriental Village
Pulau Payar
Laman Padi Langkawi
Temurun Waterfall
Seven Wells Waterfall
Pantai Tanjung Rhu
#3. George Town
Image Source: www.thenational.ae
In the divine state of Penang dwells a beautiful island George town offering you stunning historical British Colonies, and Churches. Fort Cornwallis, unique and classic shophouses, Kapitan Keling Mosque, Museums, Malls, Shopping and food streets, ancient Buddhist temples, Kek Lok Si, and a surprising largest coffee shop of Malaysia is all here welcoming you in George Town. It's the capital city of Penang or capital of colours! You can call it both. George Town is one of Malaysia's Top Tourist Attractions.
Things To Do In George Town On Traveller Visits And Local Insights
Kek Lok Si Temple
Penang Hill
Fort Cornwallis
Leong San Tong Khoo Kongsi
Gurney Drive
Penang Hill Upper Station
Clan Jetties Of Penang
Chew Jetty
Kapitan Keling Mosque
Pinang Peranakan Mansion
#4. Penang
Penang is one Malaysia genuinely proud of, as it has George Town listed by UNESCO, cultural heritage, famous food streets, shopping streets, Buddhist temples, mesmerizing beaches, and the best place to enjoy local dishes of Malaysia! This charming Island with 1,5 million population is also known as Food Capital Of Malaysia.
The Batu Ferringhi or Foreigners rock is the most popular resort amongst tourists; it offers you activities like jet skis, parasailing, sailing, horse riding and more. Everything your inner adventurous soul needs is here in Penang. Penang is one of Malaysia's Top Holiday Destinations!
Things To Do In Penang On Traveller Visits And Local Insights
Kek Lok Si Temple
Penang Hill
Penang National Park
Fort Cornwallis
Leong San Tong Khoo Kongsi
Gurney Drive
Tropical Spice Garden
Entopia by Penang Butterfly Farm
Penang Hill Upper Station
Clan Jetties Of Penang
#5. Malacca
A combination of everything a traveller needs is Malacca. It is the city full of jaw-dropping views, Cultural landscape, Historical buildings, and modern shopping centres, isn't it a perfect explorers package?
Few main tourist attraction of Malacca is A'Famosa Fort, Jonker Street, Christ Church, The Stadhuys, St.Pauls Church, Malacca Butterfly and Reptile Sanctuary, Melaka Sultanate Palace, Baba Nyonya Heritage Museum and more.
Things To Do In Malacca On Traveller Visits And Local Insights
A Famosa
St Paul's Church
Stadthuys
Christ Church Melaka
Cheng Hoon Teng Temple
Baba & Nyonya Heritage Museum
Windmill Dutch Square Melaka
Melaka Sultanate Palace Museum
Jonker Street Night Market
Menara Taming Sari, Bandar Hilir, Malacca.
#6. Kota Kinabalu
Do you want to get absorbed in the beauty and purity of nature? If yes then a day in Kota Kinabalu is mandatory for you. Kota Kinabalu is the capital of Sabah state. The relaxing hot springs, mesmerizing river cruises, scenic train rides will give you memories for life. A hustle-bustle of the city centre or a peaceful feel outside city choice is yours.
Few places Kota Kinabalu offers are climb on Mount Kinabalu, Green connection Aquarium, Kota Kinabalu Handicraft market, White water rafting, Kota Kinabalu City Mosque, China Town, Tanjung Aru Beach, State Mosque, Lok Kawi Wildlife Park, Sabah State Museum.
Things To Do In Kota Kinabalu On Traveller Visits And Local Insights
Tunku Abdul Rahman Park
Mount Kinabalu
Manukan Island
Tanjung Aru
Masjid Bandaraya Kota Kinabalu
Sabah State Museum
Atkinson Clock Tower
Satay Legend Lok Kawi 1
Mari Mari Cultural Village
Tanjung Aru Beach
#7. Resorts World Genting
Image Source: www.agoda.com
A leading hospitality corporation in the world, Resorts World Genting 51 km from Kaula Lumpur is the first world hotel. Making your stay more comfortable and luxurious in Malaysia, Resort world Genting is a dreamy resort connected to Sky Avenue lifestyle mall. From a comfortable stay to other activities like casinos, cafes, malls, roller coaster, sky glider, restaurants, and more. It has changed the perspective of the world towards Resorts.
Things To Do In Resorts World Genting On Traveller Visits And Local Insights
Casino De Genting
Chin Swee Caves Temple
Snow World
Skytropolis Indoor Theme Park
Disco! @ Skytropolis Funland
SeniKome Péng Hēng
Genting Highlands
SkyCasino
Japanese Village
The VOID Genting
#8. Johor Bahru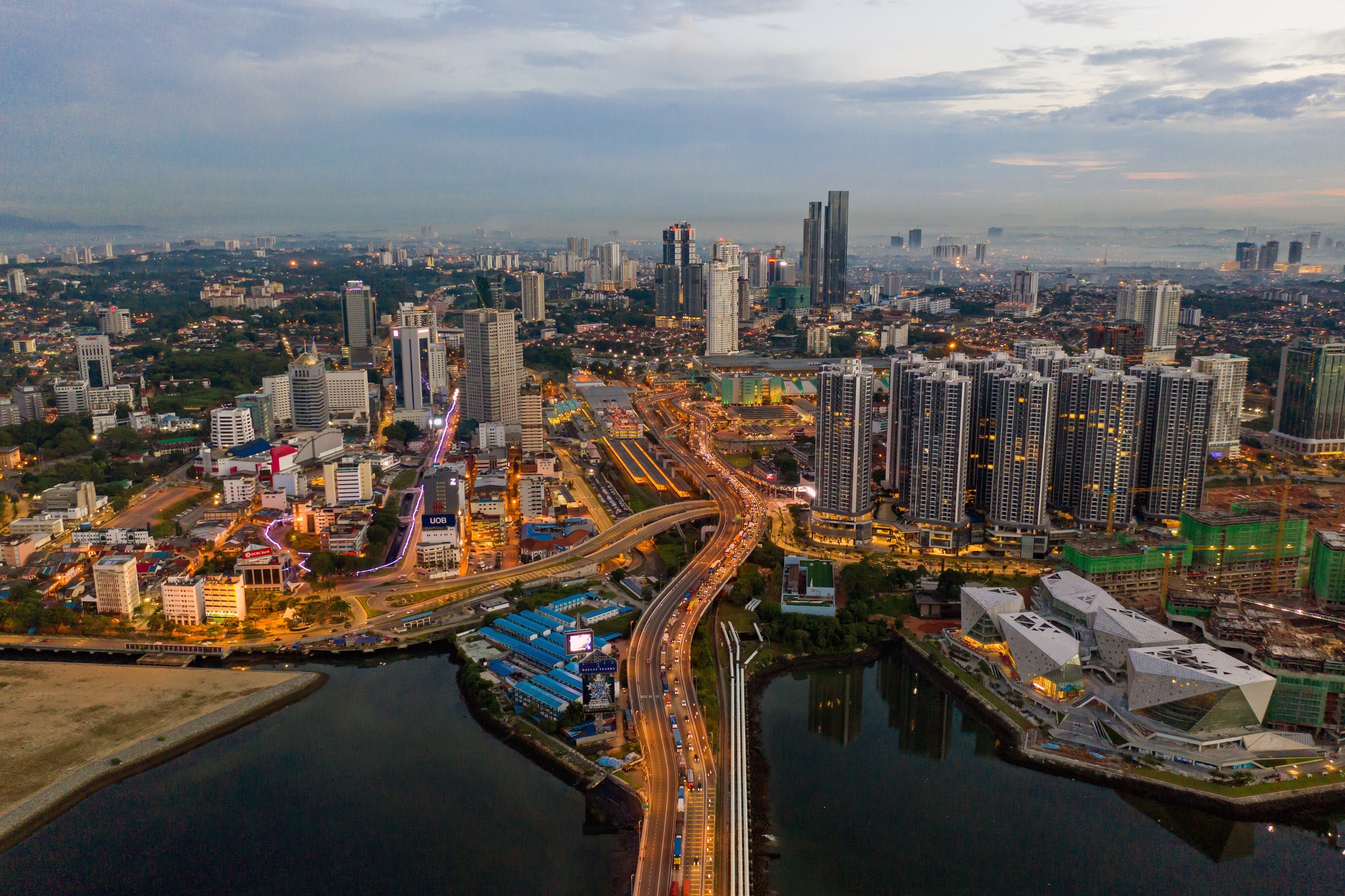 Image Source: www.scmp.com
A manufacturing hub, bustling city, and capital of Johor, Johor Bahru is the second-largest city in Malaysia. The two primary and most significant amusement parks make it one of the tourist attractions of Malaysia. Get blessed and ask for all your wishes at Arulmigu Sri Rajakallimman Glass Temple. This temple is designed and decorated with glass mosaics which makes it look stunning.
Also called as JB, welcomes 16 million tourists every year. Connected with Singapore through two bridges, Johor Bahru has shopping malls, Bangunan Sultan Ibrahim, Istana Pasir Pelangi, Johor Zoo, Istana Bukit Serene as significant tourist attractions.
Things To Do In Johor Bahru On Traveller Visits And Local Insights
LEGOLAND Malaysia
Sanrio Hello Kitty Town
Sultan Abu Bakar Mosque
Johor Zoo
Arulmigu Sri Rajakaliamman Glass Temple
Angry Birds Activity Park, Komtar, Johore.
The Old Temple Of Johor Bahru
Austin Heights Water & Adventure Park
Grand Palace of Johor
Puteri Harbour
#9. Ipoh
The second food capital of Malaysia Ipoh is situated in Perak State. Blessed with historical temples, beautiful colonial architecture, stunning sceneries, Ipoh is easy to reach as it is located between Penang Island and Kuala Lampur. It has unseen; real regions cave temples that reflect the true art of Chinese Buddhists.
Kek Lok Tong, Perak Tong, and Sam Poh Tong are genuinely unimaginable. Ipoh's colonial charm is something unbeatable, and you will never see elsewhere. The places like Birch clock, Old post office, Ipoh Town Hall describes the colonial architecture and an authentic past of Ipoh. Enjoy doing other water activities like river rafting to make your journey more thrilling.
Things To Do In Ipoh On Traveller Visits And Local Insights
Kellie's Castle
Sunway Lost World Of Tambun : Lost World Hotel and Lost World of Tambun Theme Park
Perak Cave Temple
Tempurung Cave
The Banjaran Hotsprings Retreat
Sam Poh Tong Temple
Qing Xin Ling Leisure & Cultural Village
Kek Lok Tong
Gunung Lang Recreational Park
Gunung Lang
#10. Gunung Mulu National Park
Image Source: www.amazon.com
A must-visit tourist attraction for all the nature and animal lovers in Malaysia is Gunung Mulu, National Park in Sarawak(on Island Brunei). This majestic destination is one of the UNESCO World Heritage Area. The exceptional and exquisite beauty of river system, mountains, substantial gigantic caves, rainforests are all it's known for.
The Deer Cave, Clearwater cave and Sarak Chamber has a vast significance of the worlds and are signature of Mulu. You get to watch a tremendous variety of rare birds. The Garden Of Eden and Pinnacles at Gunung Api will stun you with its beauty.
Things To Do In Gunung Mulu National Park On Traveller Visits And Local Insights
Mount Mulu
Clearwater Cave (Gua Air Jernih)
Sarawak Chamber
The Pinnacles Viewpoint
Mount Benarat
Gunung Benarat
Deer Cave
Pinnacles
Gunung Api
Mulu Tree Top Tower
#11. Tioman Island
An excellent small island on the east coast of Pahang is not less than a paradise, with its heart-warming white sand beaches is something you won't ever forget in your life. Tioman Island is known for its Mersing Marine Park and activities like snorkelling or diving.
You can take a Sunbathe on Paya Beach, Dine at Riverside cafe, Go surfing at Juara beach, Enjoy Asah Waterfall, Explore Mukut beach, And gain knowledge at Marine Park Information Center, Do fishing, Relax at monkey beach, explore the marine life and a lot more on Tioman Island.
Things To Do In Tioman Island On Traveller Visits And Local Insights
Kampung Tekek
Pulau Tulai
Salang beach
Pantai Kampung Juara
Kampung Salang, Pulau Tioman
Monkey Bay
Nazri's Place
Tioman Santai Bistro Resort
Genting Bayu Chalet
Gunung Kajang
#12. Kuching
Kuching is the capital of Sarawak State located on the Island of Borneo. The indescribable beauty of Kuching attracts millions of tourists every year. Its rich culture, a reflection of history, museums, magnificent royal buildings, statues of cats are few things you can only see in Kuching. A Cat museum and a Cat Statute is something a cat lover will love compare to any other stuff in the world.
Few places to explore in Kuching are Sarawak village and its culture, Kuching waterfront, Astana, Kuching Mosque, Sarawak Museum, Tua Pek Kong Chinese Temple, Bako National Park, Old Courthouse, Witness unique flowers at Gunung Gading National Park, Satang Turtle Island Park, Fort Margherita, and affordable items at Kuching markets.
Things To Do In Kuching, Malaysia
Bako National Park
Sarawak Museum
Cat Museum, Petra Jaya, Sarawak.
Fort Margherita
Sarawak Cultural Village
Mount Santubong
Kubah National Park
Semenggoh Nature Reserve, Siburan, Sarawak.
Kuching Waterfront
Semenggoh Wildlife Rehabilitation Center, Kuching, Sarawak.
#13. Putrajaya
A third federal territory of Malaysia, Putrajaya is tremendously beautiful. Its flawless scenic bridges and greenery is something that will drag you to Putrahaya if you are in Malaysia. It has many government buildings build, reflecting the fantastic architecture of Malaysia. The Putra Mosque is one of the landmarks with its fabulous construction and beauty with the exquisite pink interior is worth seeing.
If you are an adventure lover than explore the beauty of Putrajaya from the top in a hot air balloon with a touch of thrill. Live the history of Malaysia by walking up the Millennium Monument. Try flyboarding or diving or paddling on Putrajaya lake. Visit the Palace of Justice, which looks like the Taj Mahal. The stunning architecture of the Moroccan Pavilion is the real sign of elegance and royalty. Study the unusual species in Putrajaya Botanical Garden. And enjoy the nightlife and see Putrajaya sparkle. Putrajaya tops Malaysia's best places to visit list.
Things To Do In Putrajaya, Malaysia
Masjid Putra
Seri Wawasan Bridge
Putrajaya Lake
Dataran Putra
Taman Botani Putrajaya
Perdana Putra
Cruise Tasik Putrajaya
Agriculture Heritage Park, Putrajaya.
Masjid Tuanku Mizan Zainal Abidin
Putra Bridge
#14. Redang Island
Image Source: www.agoda.com
A complete package of everything a traveller needs is what we call Redang Island! Off the coast of Terengganu, Redang Island is a composition of 9 islands; it has many things to offer you like diving, water sports, its sandy beaches. The Terengganu Marine Park is known to maintain the flora fauna of Redang Island.
One of the best beaches in Malaysia, Redang beach is something you need to relax from all the hectic schedules and stressful life. Immerse in the beauty of nature and relax in the peaceful serenity of the Island. You can explore other beaches like Taaras beach, Teluk Dalam Beach, Mutiara Beach, Long Beach, Teluk Dalam beach. Redang Island is the perfect destination for a beach lover.
Things To Do In Redang Island, Malaysia
Redang Lagoon Resort
Redang Island (Pulau Redang)
Chagar Hutang Turtle Sanctuary
Pantai Pasir Panjang
Redang Bay Dive Centre
Pasir Panjang
Mak Simpan
Pasir Chagar Hutang
Pulau Ekor Tebu
Pulau Paku Besar
#15. Taman Negara Gunung Kinabalu, Kundasang, Sabah
A heavenly beauty of Kinabalu Park in Sabah State is welcoming you with its vast range of habitats, rainforest and views of Mount Kinabalu. This is a perfect place for the one who loves nature, if you are fed up of your hustle-bustle life of a city, then Kinabalu park is something you will love.
Things To Do In Taman Negara Gunung Kinabalu, Kundasang, Sabah, Malaysia
Mount Kinabalu
Poring Hot Spring, Ranau, Sabah.
Desa Cattle Dairy Farm
Timpohon Gate, Kundasang, Sabah.
Polumpung Melangkap View Camp Site
Mount Tambuyukon
Maragang Hill
Kipungit Waterfall
MESILAU CAT'S VILLAGE
Adenna Rafflesia Garden, Poring, Sabah.
#16. Batu Ferringhi
In the state of Penang, Battu Ferringhi has mesmerizing white sand beaches with water activities like windsurfing, parasailing, scuba diving, jet-skiing to wake up the adventurous sleeping soul inside you.
Jalan Battu Ferringhi road has a variety of restaurants serving with mouth-watering tasty cuisines. You will get many resorts providing excellent services and a real royal experience to the guests. The night market of Batu Ferringhi is another thing you cannot miss in Malaysia. Get yourself pampered on the smooth sandy beaches of Batu Ferringhi; You can try other activities like Jungle Trekking and Camping if you wish.
Things To Do In Batu Ferringhi, Malaysia
Tropical Spice Garden
TeddyVille Museum Penang
Batu Feringghi Night Market
Adventure Zone
Golden Sands Resort
Penang Hill
Yahong Art Gallery
Penang Floating Mosque
Chin Farm Waterfall
Pantai Batu Feringghi
#17. Taman Negara
The nature is incredible has a lot to offer us, one such place is Taman Negara. One hundred thirty million years old rainforest has an impressive feel to provide you with. Taman Negara National park has outstanding outdoor activities. You can enjoy the walk on the world's most massive canopy, trekking, climbing the mountain, camping, exploring wildlife, caving, and a lot more. Experience the pure elegance and purity of nature in Taman Negara.
Things To Do In Taman Negara, Malaysia
Mount Tahan
Taman Negara National Park Malaysia
Lata Berkoh
Taman Negara National Park
Taman Negara Sungai Relau
Jeti Taman Negara (Kuala Tahan)
National Park (Taman Negara)
Bukit Terisek
TAMAN NEGARA JERANTUT KUALA TAHAN PAHANG
Gunung Gagau
#18. Sandakan
Image Source: www.agoda.com
In the state of Sabah, Sandakan has a considerable significance in the history of Malaysia. Health touching rainforests and wildlife invites tourists every year. Its Sepilok Orangutan Rehabilitation Centre is known for rehabilitating and rescuing apes.
Sandakan is heaven for wildlife lovers. You can visit Selilngan Turtle Island to see rarest turtles, Spelunking at Gomantong Cave, Sandakan Memorial Park, get blessings from Sam Sing Kung Temple, Sandakan fountain, Buli Sim Sim Water Village, Sandakan Rainforest Discovery Centre, Sandakan Central market are few tourist attractions of Sandakan.
Things To Do In Sandakan, Malaysia
Sepilok Orangutan Rehabilitation Centre, Sandakan, Sabah.
Labuk Bay Proboscis Monkey Sanctuary – Entrance
Rainforest Discovery Centre (RDC)
Turtle Islands National Park
Gomantong Caves
Sandakan Memorial Park
Puu Jih Syh Temple
Agnes Keith House
Rainforest Discovery Centre
Turtle Island Park, Sandakan, Sabah.
#19. Pangkor Island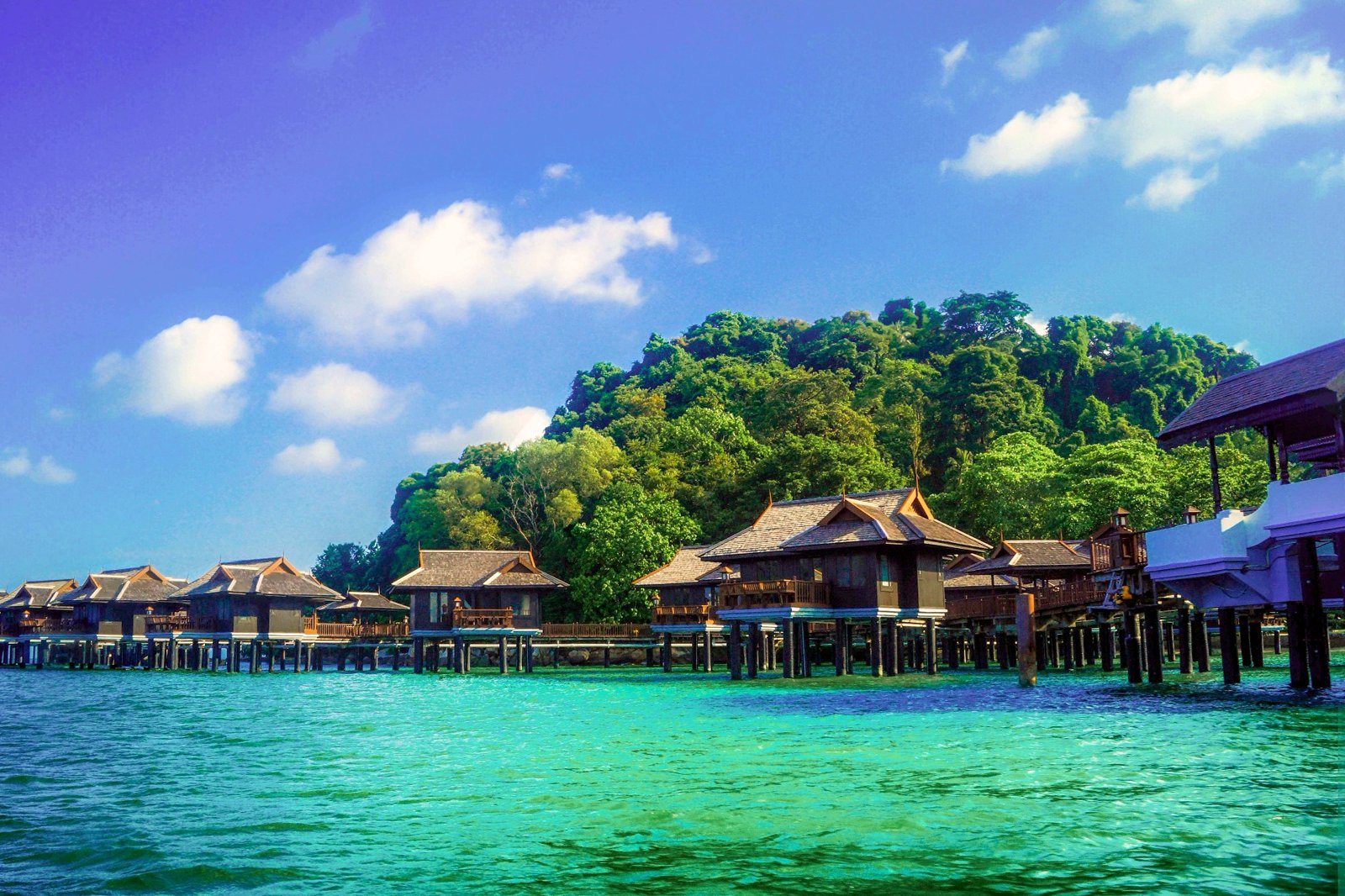 Image Source: oddviser.com
Malaysia and its islands have set an offbeat definition of beauty in the world. In Perak, Malaysia; Pangkor Island has clear water beaches with soft sand which are not much crowded. So if you are looking for some private vacation on a beach in Malaysia, Then Pangkor Island is best for you.
The traditional lifestyle in Pangkor Island, Chinatown, and awful colonial forts will make you fall in love with this lonely Island.
You can visit 17th Century Dutch colonial fort, Sunset view chalet, Coral beach, Chinatown and its colourful community, Taoist Temple and Great Wall Replica, Thrilling views from Scale Pangkor Hill, Kayak, other water sports like snorkelling, boating, scuba diving, jetty ride and more.
Things To Do In Pangkor Island, Malaysia
Dutch Fort
Pangkor Laut Island
Pangkor Laut Resort
Fu Lin Kong Temple
Pasir Bogak Beach (Pantai Pasir Bogak)
Pantai Teluk Nipah
Coral Beach
Pulau Giam
Pantai Teluk Belanga
Batu Bersurat ( Pulau Pangkor, Perak )
#20. Bako National Park
Image Source: borneoadventure.com
Bako National park in Sarawak will introduce you to unseen rare animals you won't have ever known. This oldest park in Sarawak offers jungle trekking, small bays, sea stacks, beautiful beaches, a fantastic trail network, and wildlife photography opportunity. The varied landscapes and picturesque cliffs, rocky features will shock you with its charm. The 18 colours coded train in the park runs and gives visitors comfortable park rides—a perfect park with all the facilities and amenities for the comfort of their guests.
Things To Do In Bako National Park, Malaysia
Bukit Gondol
Bako National Park HQ – Teluk Assam
Kelambu Lang
Bukit Keruing
Bako National Park carpark and boat jetty
Pulau Lakei
#21. Tunku Abdul Rahman Park
Image Source: www.thousandwonders.net
In the state of Sabah, Tunku Abdul Rahman Park is the combination of sand, clear, cerulean waters and mesmerizing nature. You can enjoy activities snorkelling, diving on this quite crowded beaches. The tasty food here will be a life long memory to cherish. Its made of 5 islands called Mamutik, Gaya, Sapi, Sulug, Manukan. Enjoying the jungle trails, unwinding on beaches, and observing the wildlife is what visitors love about Tunku Abdul Rahman Park.
#22. Penang National Park
Image Source: www.tripsavvy.com
Immerse in the dense jungles and the precise beauty of nature on the part of the tiny Island of Penang. Witnessing the dreamy sunsets on the Penang park will be an indescribable experience for you. Trek through to park to observe the incredible flora and fauna. The Canopy Walkway is the extreme dose of peace to our souls.
Monkey beach will give pleasant views, and a heartwarming feel. Bounded by nature, you will love to get lost in the treks of this park. Gain some knowledge at Muka Head Lighthouse and enjoy the moments of solitude during the sunset on Pantai Kerachut Beach. The swing on the monkey beach is something you have seen in movies. Pantai Kerachut is the loneliest beach with a bridge, and a dock will be the most romantic and happening experience of life.
#23. Kuala Terengganu
The colourful city of Malaysia and the economic centre of Terengganu, Kuala Terengganu is the capital of the district. One of Malaysia's best places to visit, Kuala Terengganu things-to-do list is a big one.
This attractive city has small little beautiful villages defining the art and culture of Malaysia, sandy beaches that will make your eyes shine, museums, and heritage buildings are worth capturing on the cameras. Mussel picking or fishing squid is something you will enjoy here. You can relax or watch the beautiful sunset on Pantai Batu Buruk, Visit Teck Soon Heritage House, Enjoy the Bukit Puteri.
Ask for your wishes in the King Buddhist Temple, a fancy trip to Pulau Duyung, Pamper the beauty of Masjid Terapung the unique Floating mosque famous in the world, Istana Muziah, a memorable trip to Pulau Redang are few things to do in Kuala Terengganu.
Things To Do In Kuala Terengganu, Malaysia
Redang Island
Lang Tengah Island
Masjid Kristal
Taman Tamadun Islam ( TTI Management Sdn Bhd )
Masjid Tengku Tengah Zaharah
Gemia Island
Terengganu State Museum
Bidong Island
Shahbandar Jetty
China Town, Kuala Terengganu
#24. Semporna
On the Island of Borneo and state of Sabah, Semporna is known for Archipelago a boat journey you can't get enough of. You cannot miss on the grace of Kapalai Island and its elegance, Sipadan island bounded by nature and jaw-dropping beauty; Tun Sakaran Marine park will help you explore the marine life and the beauty down there.
Pom Pom Island in the much-needed dose from hectic and busy city lives. Mataking Island will leave you to amaze with its beauty and purity; it's not much crowded. Mabul Island and the bridges and the decks will give you the ultimate feeling of comfort and elegance. A Malaysia you have seen on screens is here.
Things To Do In Semporna, Malaysia
Pulau Selangan
Bukit Tengkorak Archaeological Heritage Site
Larapan Island
Bait Island
Ocean Tourism Center Portlaoise, Semporna, Sabah.
Pababag Island
Pulau Gusungan
Silawa Island
Masjid An Nur
Tanjung Parapat
#25. Port Dickson
Port Dickson heaven for beach and nature lovers with a touch of calm seas stretches, a coastal city is easy to reach by a car near Kuala Lumpur. 5 Star luxury resorts on the port Dickson makes the travellers feel like home. Wander in the Pusat Ikan Hiasan in the presence of beautiful marine life; The alive 3D Art Gallery will be a different experience. Cape Rachado, PD Ostrich Show Farm, and the Blue Lagoon Beach are everything you look for an ideal destination.
Things To Do In Port Dickson, Malaysia
Cape Rachado Lighthouse
P.D. Ostrich Show Farm
Kota Lukut
Tanjung Tuan
Upside Down Port Dickson (Rumah Terbalik Port Dickson)
Alive 3D Art Gallery
Wan Loong Temple
Blue Lagoon
Sepang Gold Coast
Army Museum Port Dickson
#26. Miri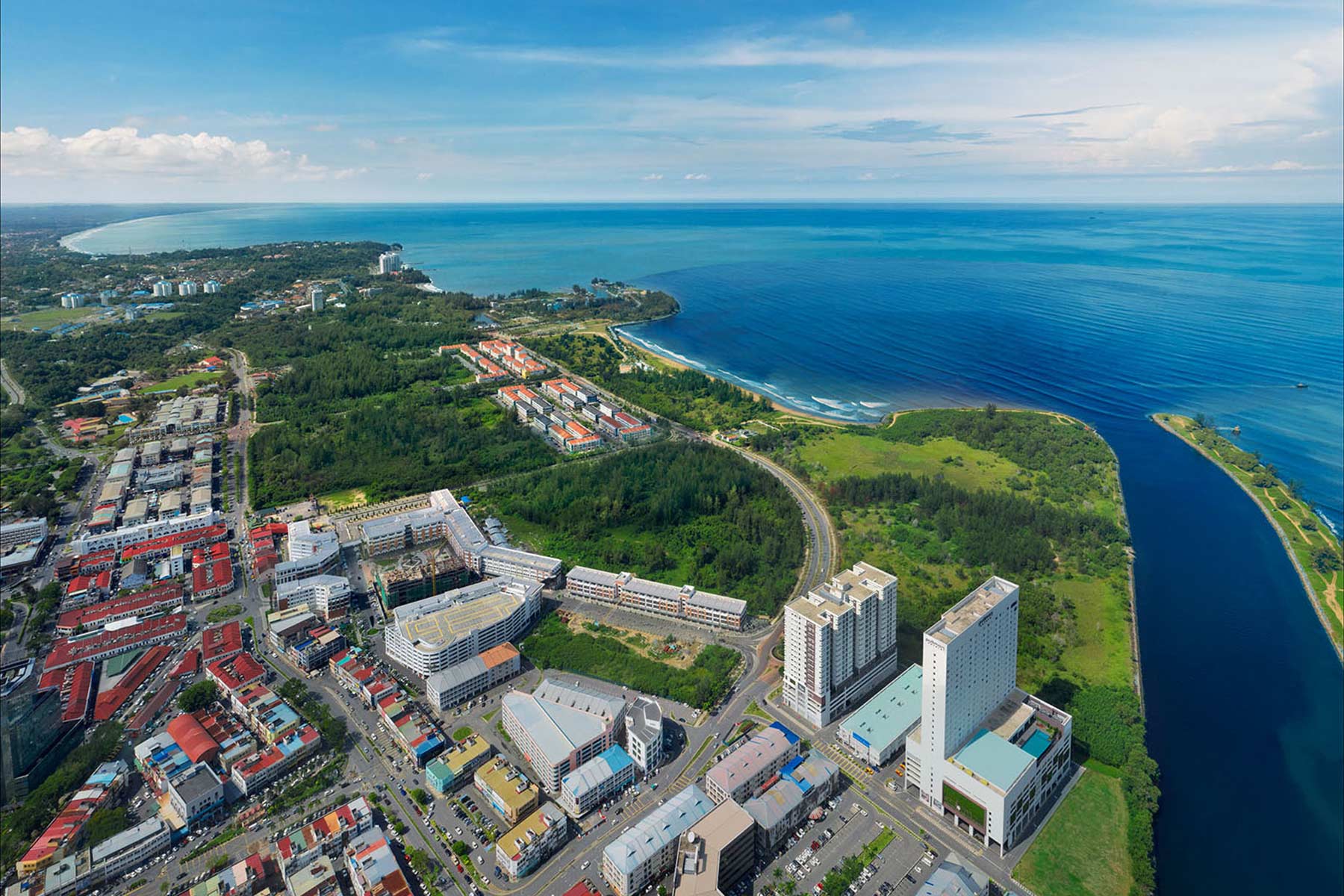 Source: firstclasse.com
Miri is the city in the Borneo island and Sarawak state, has fantastic dense jungles, stunning sunsets. Miri is also known as Oil City, has a spectacular coastline, UNESCO Listed caves, and astounding national parks. A gateway to Loagan Bunut, Mulu, Niah, and Lambir Hills national parks.
You can enjoy trekking, watching birds, and exploring the other side of nature. An access to Niah Caves is one of the archaeological sensations in the world. Most of the stunning beaches of Sarawak are very close to Miri. The Miri markets have everything to offer. The Grand Old Lady on the top of Canada hill has a different influence on the tourism of Malaysia. Miri is the city that seems like a town.
Things To Do In Miri, Malaysia
Lambir Hills National Park
Niah National Park, Sarawak, Malaysia.
Gunung Mulu National Park
Canada Hill
Pantai Tusan Bekenu
Miri City Fan Recreation Park
Mount Mulu
MIRI CROCODILE FARM WILDLIFE MINI ZOO
Loagan Bunut National Park
The Grand Old Lady No. 1
#27. Brickfields
Image Source: commons.wikimedia.org
Brickfields, also known as Little India a great combination of Modern tall buildings and sober old village style houses it has historical temples and a large Indian goods market, Indian clothing and jewellery and clothing. Nu Sentral shopping mall, Sri Kandaswamy Kovil Temple, Buddhist Mahavira, are few places to explore in Brickfield or little India.
Things To Do In Brickfields, Malaysia
Sri Kandaswamy Temple
Buddhist Maha Vihara
Temple of Fine Arts KL
Wei-Ling Gallery
Masjid Jamek of Kuala Lumpur
Sam Kow Tong Temple
Church of Our Lady of Fatima
Sree Veera Hanuman Temple
Brickfields Shivan Temple
Tamil Methodist Church
#28. Kuantan
Kuantan is a glorious capital city of a magical state Pahang near the Kuantan River. The best destination for a perfect weekend in Malaysia is Kuantan. Few things to enjoy in Kuantan are Sultan Abu Bakar Museum, The Keropok Lekor Factory, Teluk Chempedak beautiful beach, Masjid Sultan Ahmad Shah an inspiration from Ottoman Moorish Style. East Coast mall, Sungai Pandan refreshing waterfalls, Taman Esplanade at Jalan Besar is a stunning park; Mini Zoo Taman Teruntum is a small zoological park and a lot more are waiting for you at Kuantan.
Things To Do In Kuantan On Traveller Visits And Local Insights
Teluk Cempedak
Sungai Pandan Waterfall
Masjid Negeri Pahang (Sultan Ahmad 1, Kuantan)
Mini Zoo Park Teruntum
Chini Lake
Berkelah Falls
Batu Hitam
Taman Gelora
Pantai Balok
Taman Esplanade Kuantan
#29. Kuala Selangor
A town in the Kuala Selangor District, Kuala Selangor's fireflies, and monkeys are very famous. You can immerse in the Tanjong Keramat Fort in the incredible scenic beauty, a shrine called Makam Keramat Anak Dara or Virgins Grave, The War Memorial, Royal Mausoleum and Meriam Penggawa, Poisend well, Traditional Games Museum, The Kuala Selangor Lighthouse, Moon Viewing Pavilion, Historical museum, Batu Hampar, Melawati Fort, Tram Ride, and many other beautiful places.
Things To Do In Kuala Selangor, Malaysia
Melawati Hill
Kampung Kuantan Fireflies Park
Kuala Selangor Fireflies
Kuala Selangor Nature Park
Sky Mirror Jetty
Sasaran Art Park Kuala Selangor
Sky Mirror – Kuala Selangor
Sri Shakti Devasthanam Temple
Altingsburg Lighthouse
Sasaran Beach
#30. Gaya Island
A magical Island of Malaysia very close to Sabah, Gaya island is the treasure house of marine life and jungle. Gaya island offers excellent snorkelling spots, mountain climbs, and a peaceful environment. Lovely sceneries, gentle breezes, virgin forests, beaches are the great combination to make a perfect destination.
Beachcombing, photography, trekking, diving are a few activities you can do in Gaya Island. Police Bay beach with beautiful white sand is enough to make you feel refreshed. Gaya Island is a perfect picnic spot.
Things To Do In Gaya Island, Malaysia
Tunku Abdul Rahman Park
Manukan Island
Sapi Island, Kota Kinabalu, Sabah.
Pulau Sapi
Coral Flyer Zipline
Île Mamutik
Sulug Island
TAVAJUN BAY
Sepanggar Island
Gaya Island Beach
#31. Kota Bharu
Image Royal state capital of Kelantan, Kota Bharu city is the most traditional place in Malaysia. The has a unique charm different from the country; it gives a glimpse of Malaysian culture. The graceful mosques, classic museums describe Islamic architecture. Relax on Irama Beach and forget all your stress and worries.
A fascinating ride on the jungle railway, Istana Jahar, Boating at Galas River, Kerapu bank, Pantai Cahaya Bulan, Gelanggan Seni, Bird watching at Bird Singing Field, Wat Machimmaram Temple, Muzium Islam, Gua Ikan, Wat Phothikyan trip and tasty finger-licking food is waiting for you at Kota Bharu.
Things To Do In Kota Bharu, Malaysia
Jahar Palace, Kota Bharu, Kelantan.
Jalan Pantai Cahaya Bulan
Bisikan Bayu Beach
Temenggor Lake
Kelantan Royal Mausoleum
World War II Memorial Museum
#32. Mersing
A land of ferries a small village in the Northeast Of Johor, you can go diving in the colourful, spectacular water, Visit Mersing Maring Park Centre, Hock Soon Temple, Pamper yourself at Papan Beach, Take blessings at Sri Subramaniam Temple, Visit Mersing Harbour Centre in Mersing.
Things To Do In Mersing, Malaysia
Rawa Island
Besar Island, Johor
Pulau Sibu
Pulau Tinggi
Tengah Island
Pulau Pemanggil
Tioman Dive Centre
Kampung Tekek
Salang beach
Pantai Air Papan
#33. Tanah Rata
On the magical land of Pahang dwells a fairy tale small city called Tanah Rata. Explore the fascinating beauty of Cameron Bharat Tea Estate, Agro Technology Park, Rose Valley, lovely Robinson Falls, offer prayers at Church Of Our Lady Mount Carmel, Eat strawberries at Healthy Strawberry farm. A picture-perfect beauty of tea gardens makes the Tanha Rata looks like heaven in Malaysia.
Things To Do In Tanah Rata, Malaysia
Agro-Technology Park Mardi Cameron Highlands
Big Red Strawberry Farm
Kampung Taman Sedia
Cactus Valley
Sam Poh Temple
Golden Hills Weekend Night Market
Robinson Falls
C S Tours & Travels Sdn. Bhd.
Mount Batu Brinchang
Mossy Forest
#34. Niah Natiobal Park, Sarawak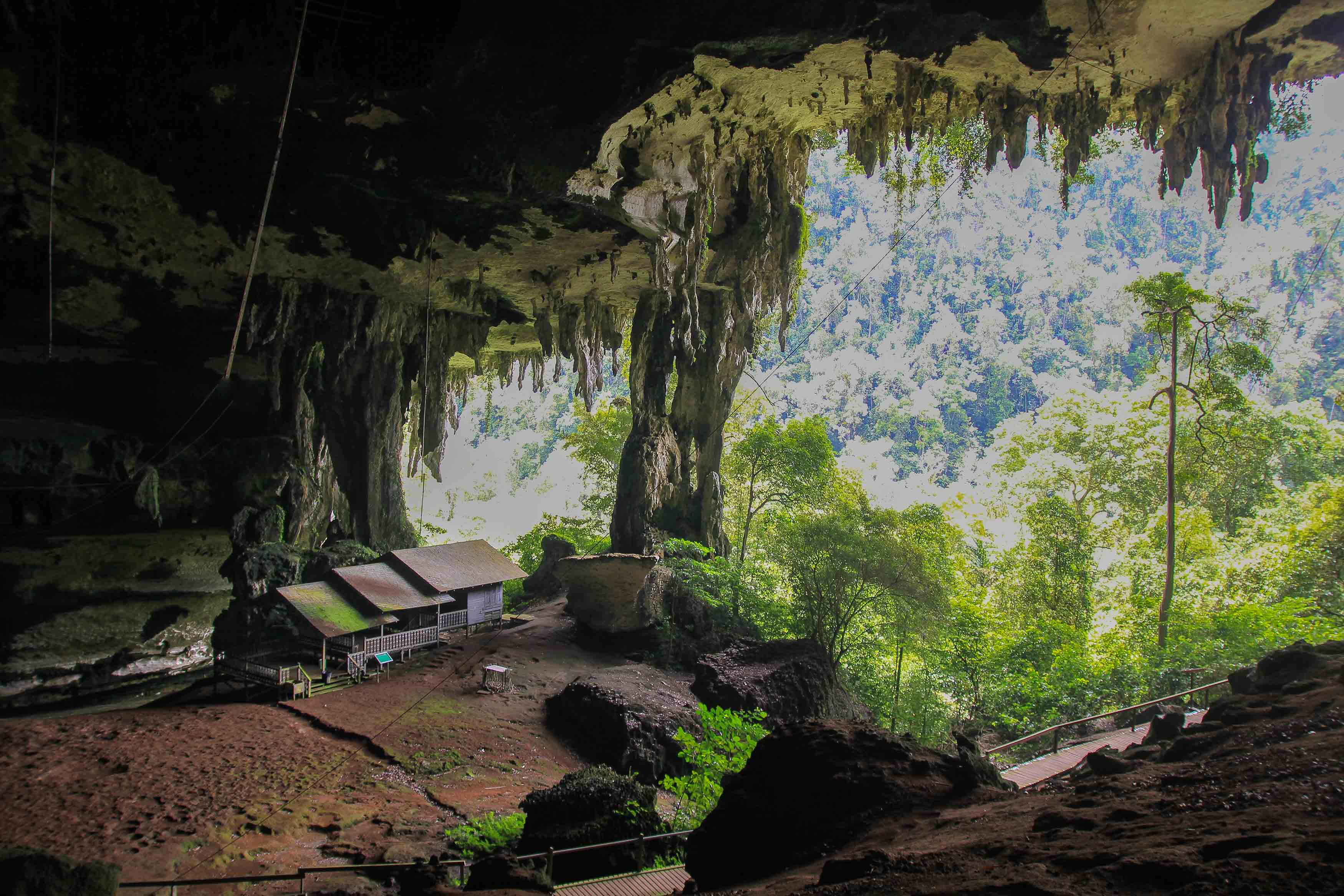 Image Source: www.placesofjuma.com
Niah park known for archaeological, historical caves is one of the places where human remains were discovered in Southeast Asia—bounded by dense rain forest, its a habitat to rarest plants and animals.
Madu trail and Bukit Kasut trail makes the trekking more fun and adventurous. You will explore beautiful caves with the immense significance of world-historical and archaeological heritage.
Things To Do In Niah National Park, Sarawak, Malaysia
Bukit Kasut, Niah National Park
Gunung Subis
Gua Niah (Niah Caves) Entrance, Niah, Sarawak.
Parque Nacional De Niah
#35. Klang
A capital of Selangor state, a royal town of Klang this charming town is a historical place in Malaysia. Its beautiful palaces, historical buildings, and mosques make it an imperial city. The preserved heritage sites are something that drags travellers to Klang. The Klang railway station, Royal Gallery, Sultan Sulaiman Mosque a combination of Islamic architecture and western influences. Royal Mausoleum, Istana Alam Shah, Raja Mahadi Fort, Pasar Jawa Mosque, Kota bridge, Kuan Yin Temple, Thian Hock Keong Snake Temple, Masjid India are few attractions of Klang.
Things To Do In Klang, Malaysia
SnoWalk @i-City
i-City
Laman Seni 7
Sultan Abdul Aziz Royal Gallery
Istana Alam Shah
WaterWorld @ iCity
Trick Art Museum @ i-City
Sultan Sulaiman Royal Mosque
Ferris Wheel @City of Digital Lights
Little India Klang
#36. Bukit Tinggi
A small town in the Pahang district of Malaysia, Bukit Tinggi is one of the spectacularly lovely, fascinating destinations. A castle-like looking Japanese Tea House is impressive and eye-catching. If you wish to try some ghost hunting, then Karak Highway is a place for you. The Genting Highlands Theme Park will help you make some fun and energetic memories with your friends and family for a lifetime.
With its slides and other activities, it will be a memorable trip ever. The Japanese village has fantastic rainforest, and bird-watching spots, Botanical garden is the best place to see flora fauna. Batu Caves and Colmar Tropicale French Village is the first stop of the tourist in Bukit Tinggi, Try some adventure like Flying fox, rock climbing, canopy walk in the Colmar adventure park. Bukit Tinggi is one of the top places to visit in Malaysia.
Things To Do In Bukit Tinggi, Malaysia
Japanese Village
Berjaya Hills Golf & Country Club
Rabbit Farm
Taman Jepun
Botanical Garden
Rabbit Park
Four Face Buddha
Gunong Kolam Berenga
Resorts World Genting
Chin Swee Caves Temple
#37. Taiping
A beautifully maintained colonial architecture and rich culture with exotic tourist attractions make the town of Taiping in Northwest Malaysia. It is blessed with Taiping Lake Gardens for some authentic views, Taiping Zoo, Taiping Lake Garden Sculpture Park or Rock Garden, Taiping Colonial Clock Tower, Chinese and Buddhist temples, Malaysia first railway station, Peraks oldest church, Taiping Heritage Trail.
Explore First hill station of Malaysia called Maxwell Hill, Trek to Bukit Larut, Perak Museum, Kamunting Lake Gardens, Warisan Square and a lot more places. Though this place is less popular, it has incredible places to cherish and not worth missing.
Things To Do In Taiping, Malaysia
Taiping Lake Gardens
Taiping Zoo, Perak
Perak Museum
Spritzer EcoPark
Burmese Pool. Kolam Renang Batu Besar. Taiping
Taiping War Cemetery
Kota Ngah Ibrahim
Dataran Warisan Taiping
Antong Coffee Factory
All Saints' Church, Taiping
#38. Fraser's Hill
A mountain village with breathtaking enchanting sceneries in the Pahang is named Frasers Hills. This hill station with lots of twists and turns with one-way traffic is challenging to reach the short-stay destination. Its Tudor style buildings, a Clock tower, Allens water for some fishing and boating, 250 bird species, tasty dining options, modern complexes, shopping, are things you cannot forget ever.
This hill station is charming and peaceful and has a magical influence on visitors. Create lifelong memories and sink into beauty.
Things To Do In Fraser's Hill, Malaysia
Jeriau Waterfall
Pine Tree Trail – Entrance
Hemmant Trail
Bishop Trail
Taman Awam Bukit Fraser
Fraser Hill (Bukit Fraser)
Bird Interpretive Center
Maxwell Trail
Jalan Peninjau
Rompin Trail
#39. Cherating
A magical resort town on the east coast of the country, Cherating has amazing royal and elegant resorts in the country. You get to explore the beauty of Cherating River, relax on Cherating Beach, see the bizarre species of Turtles in Cherating Turtle Sanctuary, Surfing in Cheratingpoint, and more once you are here. The resorts and villas here make Cherating more attractive.
Things To Do In Cherating, Malaysia
Hafiz's Cherating Activities
Cherating Cultural Complex
Surau Kampung Budaya Cherating
Cherating Turtle Sanctuary
Pantai Cherating
Kemaman Mini Zoo
Kemaman Zoo and Recreation Park
Pantai Teluk Mak Nik
Pusat Konservasi dan Penerangan Penyu Cherating
Telok Mak Nik (Monica Bay)
#40. Tawau
Tawau is the capital of the Tawau district in the state of Sabah. Tawau Hills Park is a tremendously beautiful place with unique flora and fauna bounded by. The Table Waterfall will let you take those perfect selfies, Teck Guan Cocoa Museum is the place for chocolate lovers, Ulu Kalumpang Forest Reserve, Teck Guan Cocoa Village, Maliau Basin Conservation Area are few famous places of Tawu. Get relaxed and enjoy the Tawau Hot Spring.
Things To Do In Tawau, Malaysia
Tawau Hills Park
Teck Guan Cocoa Museum
Balung River Eco Resort
Information Center Gemok Hill Forest Reserve
Tawau Hill Park
Bombalai Hill
Ligitan
Tawau Hot Spring
Mount Lucia
Batu Tinagat Lighthouse
Malaysia is no wonder the best destination you cant skip, with its beautiful beaches, cultural richness and architectural importance it's successful in grabbing the attention of the world as one of the best countries to explore.
A perfect trip is all we look for when we spend so much of our money and time. A well organized and comfortable journey is what we call a successful, enjoyable trip. It gets challenging to arrange everything on our own when we are looking forward to travelling to the other country.
So it's better to connect with the best travel agency that assures you with a perfect trip. If you are planning to visit Malaysia with your family, friends, or spouse or solo then do not wait to connect with the most leading, trusted, and reliable Meteorites Travel an international travel agency with an excellent reputation in the market.
Book your Malaysia trip now! The beauty of Malaysia and mouth-watering Cuisine is waiting for you!
Head towards your dream destination now, and thank us later!